Acupuncture is part of a medical system whose origins can be traced back over 3,000 years. It is an ancient system of healing that uses the body's vital energy or Qi (pronounced chee) to treat and improve a variety of physical and emotional problems. These can include

Muscular disorders in relation to a variety of painful conditions


Neurological disorders including headaches


Digestive disorders including Irritable Bowel Syndrome


Respiratory conditions


Relief of stress and anxiety


Circulatory problems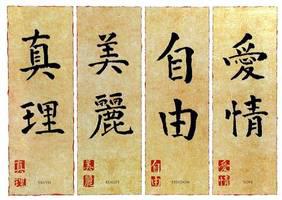 Truth, Beauty, Freedom, Love


People are enslaved by their emotions and worries. They work too hard in heavy labour. They do not follow the rhythmic changes of the four seasons and thus become susceptible to the invasion of the winds.
Nejing (2,000 years ago)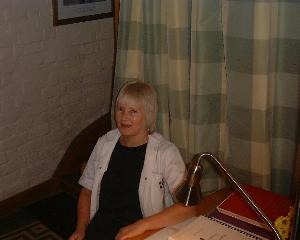 One of the leading local Acupuncturists for Shropshire, Mid-Wales and the West Midlands area is Kathrine Harker Lic.Ac., M.B.Ac.C., R.G.N., B.Sc.(Hons).

Kathrine Harker is conveniently based in the Shropshire county town of Shrewsbury and has been practising Acupuncture since 1990 and is a Registered general Nurse, has a B.Sc. (Hons) in Health Sciences with Human Biology and is also licensed with the British Acupuncture Council. From her clinic in Shrewsbury Kathrine is able to provide a range of diagnostics and treatments to suit a variety of conditions.

Kathrine practices 5 element Acupuncture and Auricular Acupuncture in Shrewsbury but treats clients from throughout Shropshire and the West Midlands..